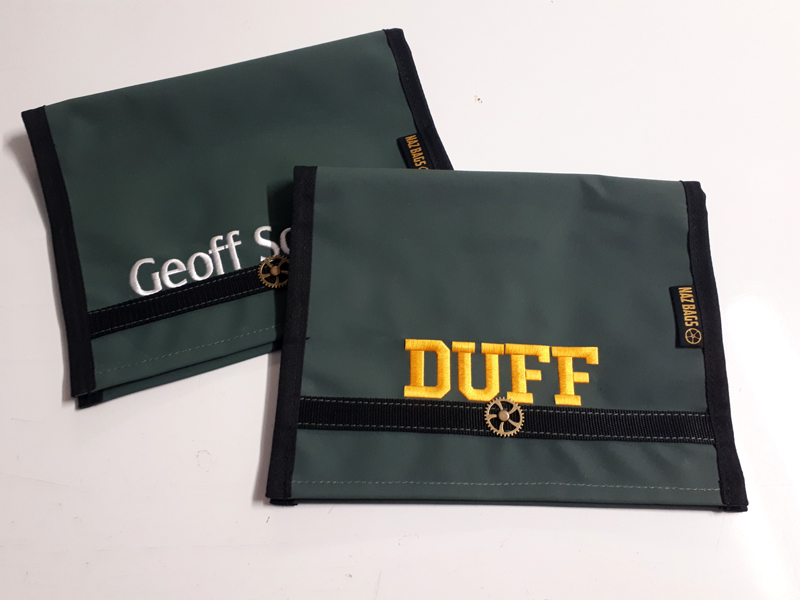 Many of our products have embroidered text as an option for personalisation. Most products can have it added as a custom order.
There are two different types of embroidery: Text in a range of font types and colours and Logos or pictures embroidered. Text is charged per sections of just letters and logos or pictures have a one-off set-up fee (currently $30) plus per item fee.
As we have the embroidery done out of house there is an increased wait time for embroidered items. This can be one or two weeks in some cases.
If an item with embroidery needs to be waterproof it is best sprayed with a waterproofing spray as the embroidery thread does not swell into the stitch holes in the way that the thread used for construction does.
Below are some of our products that often have embroidery added but pretty much any can be embroidered. Let your imagination run wild!