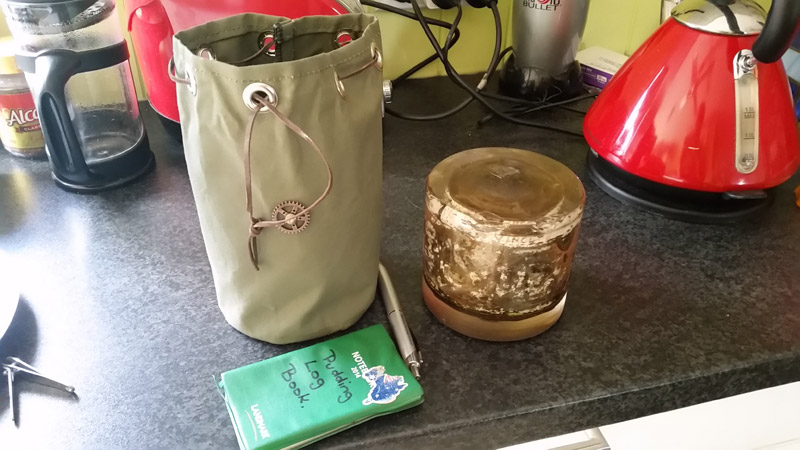 The Motorcycle Pudding has been travelling to motorcycle rallies since the 70's. It is used as a tool to raise funds for the Flying Doctors. Here is the story.
I have been babysitting the Pudding since the New Year and waiting for someone who can take it to the Border Rally later in the year. In the meantime I took it along to a rally at Handlebar Haven in Kilkivan. It is a great spot ran by friends of mine: Annie and Jock. At the rally the Pudding got to meet Scott Britnell, who is racing in the next Dakar.
I also donated $2 for each motorcycle tool roll sold while I had it here. Plus I made it new clothes to celebrate it's birthday.
As you can see the Pudding is encased in resin to protect it. I think it is so that some traveller doesn't get hungry! A diary accompanies the Pudding so that the carrier than make any notes. Someone is about to come and take it off my hands and so it's journey continues.