The logbook cover is made for a standard national drivers logbook.
These were designed by drivers who recommend them to their employers to buy in bulk.
Here are some simple instructions and pointers:
1. Lay the cover out open and flat with the pockets facing upwards. As you can see, the flaps (pockets) are the same width and the cover is symmetrical. (Please note the elastic is in more central position in the newer covers).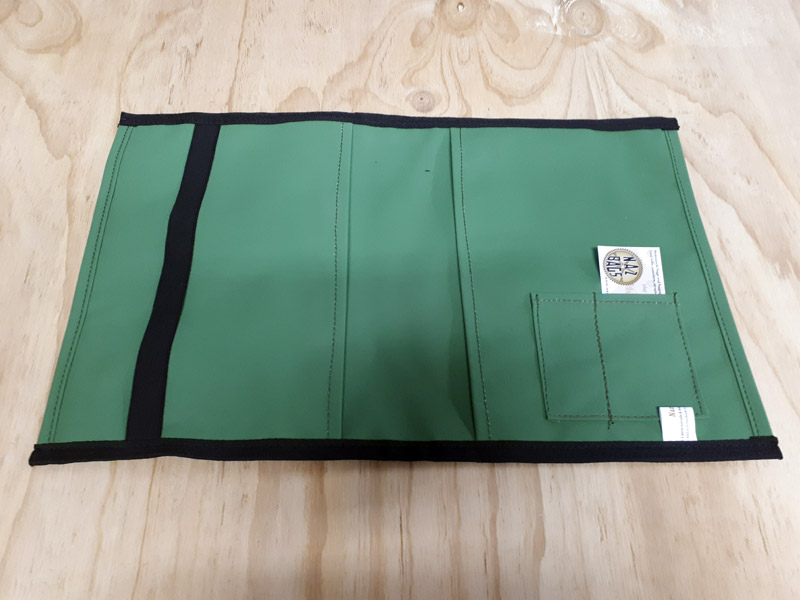 2. Place the logbook on top with the spine of the book in the centre of the cover.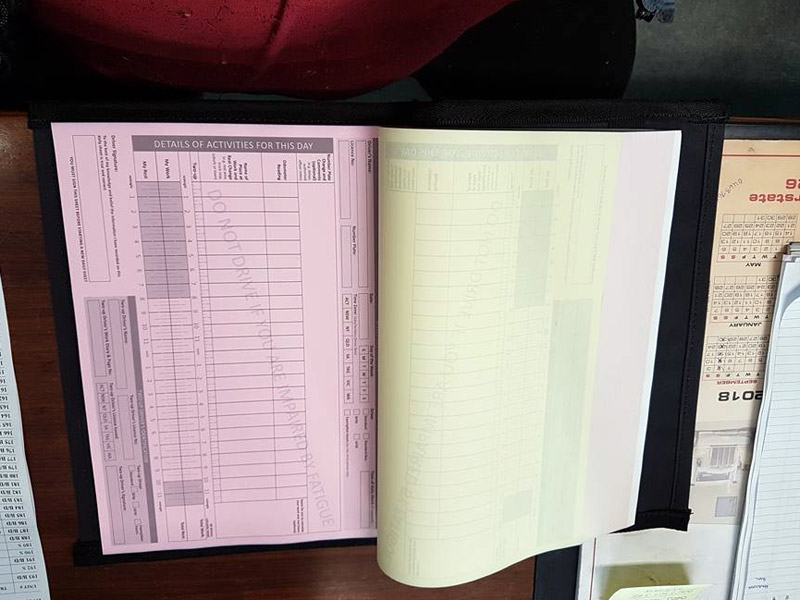 3. Place the front and back cardboard covers of the book into the pockets that are under them. The spine stays in the centre and the cardboard covers of your book fit perfectly inside the pockets.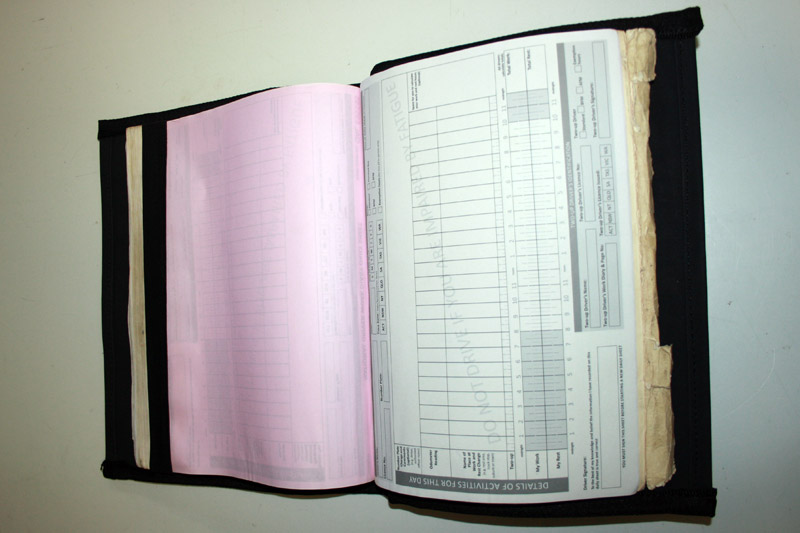 4. The elastic is only there to hold your current page.
5. Shut the cover with the book inside.