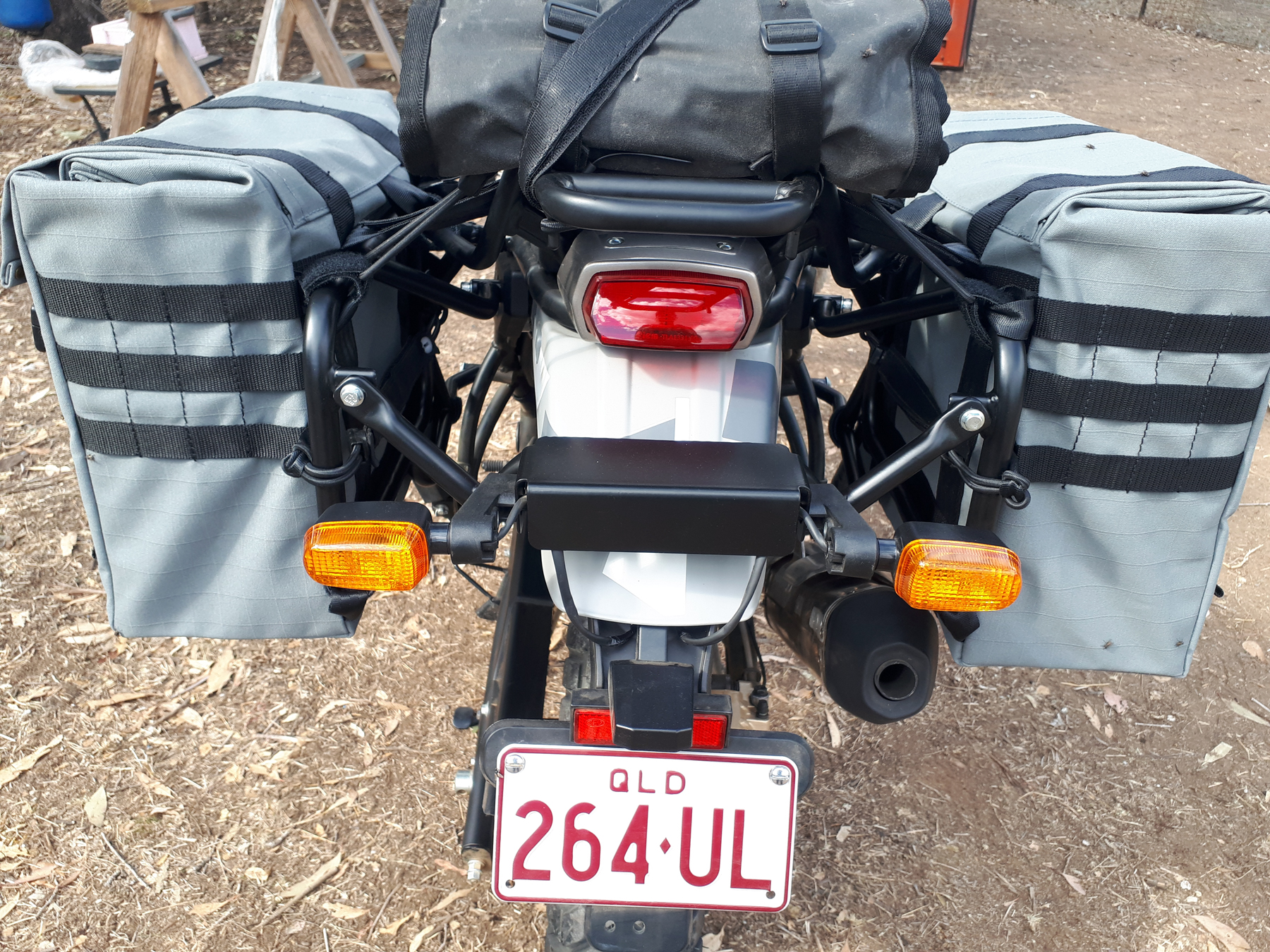 Customer question: Do your pannier bags work well with the standard RE pannier racks?
Our answer:
They sure do. A lot of the pictures of our Himalayan on the group and our business page and website have the panniers on standard racks. We have the Large Panniers on ours, which do take some care to ensure that they do not get near the exhaust. For that reason I recommend cutdown jerry cans in them, which makes a great semi-hard shell that if you add a rope handle means you can pull them out at camp. 
That said, the Standard Panniers fit great / better and are a bit smaller. They don't sag as much due to the less depth. You cannot fit the cutdown 20L jerry cans in them but some people have used other things. Much of it is in the way you pack them. 
Gary, on the Royal Enfield Himalayan Australia group, has the Stubby Panniers. I didn't recommend them due to extra depth so they sag but he has the cutdown jerry cans in them and they seem to be working well. 
Our panniers, as far as fitment goes, are made to fit most bikes / racks. They are generic, in that the throwover straps are adjustable and there are 6 loops at the back so you can work out how to best fit them. A pair of small flat straps is my recommendation and are an option with panniers. But we also provide 4 double sided velcro loops that you can use to attach them to the racks so they don't move about whilst riding. 
I hope that helps. Always happy to answer questions and you are welcome to call, during business hours, if you like.