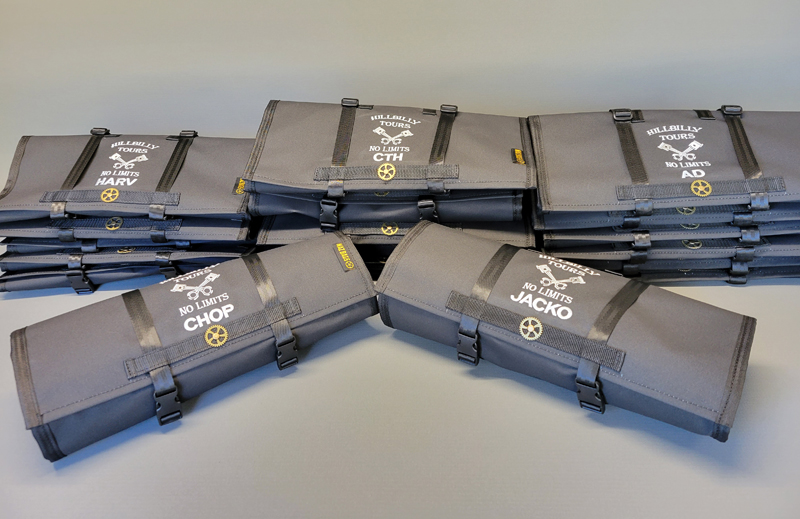 We can sew your club or business patch onto any of our products if it is sent to us prior to manufacture. This is at no extra cost. The optimal size of a patch is under 100mm square.
Alternatively we can also have the canvas embroidered with text for around $10 for a word or two.
There are also discounts for orders of 5 or more of a single product and even better discounts for over 10 items.
Take a look at our ranges of tool rolls and gear rolls for ideas of colours and sizes.