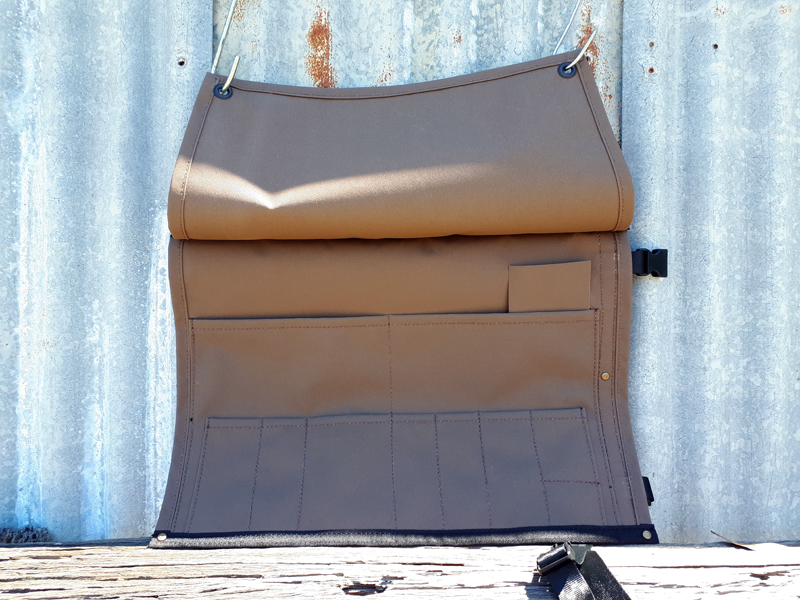 "Hello Naz,
I phoned you this afternoon expressing interest in a custom tool wrap. My girlfriend is an archaeologist and in the field they use wraps to hold tools used during their excavations.
As such, for a birthday present, I would like to inquire as to the price of a custom tool wrap for excavation tools.
The tools are:
-a tablespoon and a teaspoon
-a collapsible ruler
-a 150mm pointing trowel
-a small pick (still in post, represented in photograph by a white silhouette matching the exact size)
-a 22mm corner paintbrush
-a 50mm framing paintbrush
-4 long nails bound together
Collectively, the items look like this to scale:
I was thinking that this order would be best to roll but if you feel it will not work I defer to your best judgment. I feel most of these tools will fit within existing pouch designs seen on your website for screwdrivers or pliers.
If there are any problems, please let me know, I can provide additional measurements if need be (I can send photos of individual items for their sizes).
I look forwards to hearing from you soon."
The tool roll was embroidered with her name so that is blurred out.