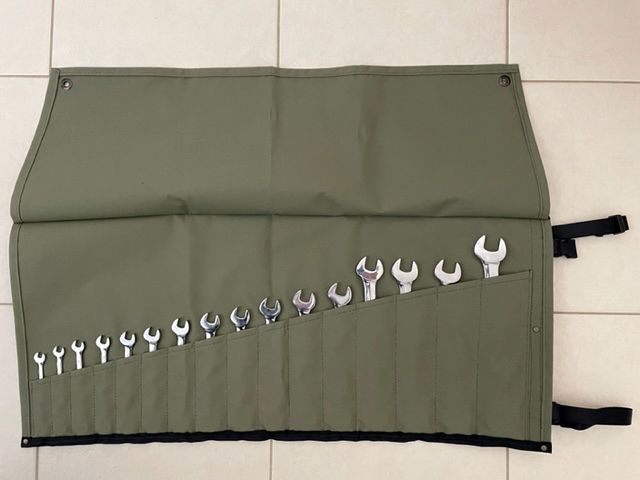 Customer email: I would like to order two custom canvas spanner rolls for a Gearwrench 8-22 + 24 spanner set that has fixed ratchets at the round ends of the spanners. Please note these round ends (that will slide into each bay of the bag) are approximately one and a half times wider than the round ends of normal flat spanners, so the bays would need to be wider (please see image). The two rolls should be exactly the same. I would like both in khaki canvass, and both with the two strap option (similar to your motor vehicle tool roll). Please let me know if this is doable, what the cost would be, and if you require any further information to proceed?
Reply: Thanks for your email. This is doable but I will need a photo of the spanners laid out with a measure below and beside to know how large to make the pockets.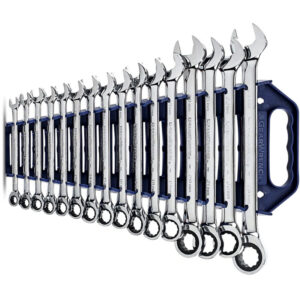 The customer sent accurate sizes and photos. Below are finished rolls.